Travel Planning Resources
Accommodations
I use Booking.com regularly to search for and book accommodations. I've used various booking engines and I prefer Booking.com for its comprehensive coverage, ease of booking and flexible cancellation policy. Booking.com is almost always an integral part of my travel planning.
Flights
When it comes to finding flights and comparing prices, I head straight to Skyscanner.
Car Hire
Find and compare prices for car hire at locations around the world with Rentalcars Connect. I use them often and really like the fact that you can easily compare prices of 900+ car hire companies around the world on a single platform. In addition, it's easy to manage my booking and make any changes/cancellations.
Preferred Airline
KLM Royal Dutch Airlines is my preferred airline to fly with. From its hub at Amsterdam Schiphol Airport, KLM and its partners fly to hundreds of destinations around the world, and offer convenient regional and intercontinental connections. Search for flights.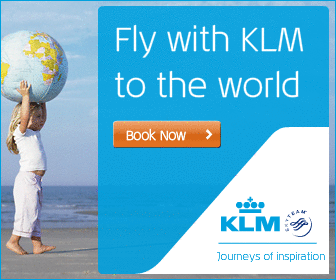 Tours, Tickets to Attractions & Activities
If there's a tour I'm particularly interested in or a specific attraction I'd like to visit, I often book this in advance to avoid disappointment or long queues. GetYourGuide offers tens of thousands of tours around the world, including fast-track access to the biggest attractions. It's also super easy to cancel a booking if something comes up. Find your tours on GetYourGuide.
Visas
Before you travel, check the validity of your passport (the general rule is that it should have a validity of at least six months). Find out if visas are required for the countries you're visiting. If you require a visa, one service I've used before is iVisa.com. You can easily check for the visa requirements and apply online for a visa.
Travel Insurance
Travel insurance is a must in my book. I have a pretty comprehensive travel insurance which is valid year-round and automatically renews. I've added various temporary options to my insurance plan on various occasions, such as during my round-the-world trip and for trips with sports/adventure activities like winter sports and sky-diving. World Nomads offers a broad range of plans for short and longer term travel for all types of travellers.
Taxis
I use two taxi apps: Uber and Grab. Both offer (generally) reliable and economical service. I use Uber throughout Europe, North/South America and South Africa. I use Grab primarily in Southeast Asia. Sign up for Uber now and receive a €5 credit on your next ride.
Essential Travel Accessories & Tools
Travel tips and advice on Velvet Escape